Boat Cleaning
Boat Cleaning and Detailing Services
Aussie Cleaning has provided specialised boat cleaning services for elegant yachts and cruise ships. We have the experience to perform cleaning with water damage, carpeting, upholstery, mattresses, pillows, draperies that have to be cleaned professionally.
Aussie Cleaning is trusted to provide the best quality cleaning service in Sydney, and we are fully aware of the specifications of these vessels. We use eco-friendly, and low moisture, fast-drying technique, and our attention to detail will astound you. Our Boat expertise is exceptional and unique. Aussie Cleaning is trusted and gets the job done right for the first time.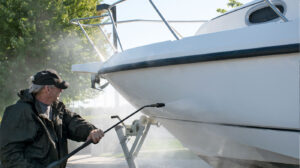 The investment that is made in your high-end Boat is valuable and timely, and therefore we put in our hands to clean your boat and achieve the highest level of satisfaction that you have marked upon. We believe in keeping your boat clean and in good condition all year round.
We provide the best exterior, as well as interior cleaning services in and around Sydney that will have your boat looking brand new again! Please leave it to the experts to handle your Boat Cleaning. Contact Aussie Cleaning now to get a quick quote on our Boat Cleaning Services.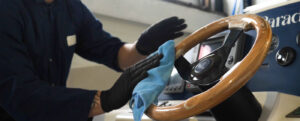 Why choose Aussie Cleaning Boat Cleaning Services?
The majority of cleaning companies do not have the right expertise that is required to clean water vessels such as boats and yachts. We have the proper knowledge and tools to perform the cleaning service, which is useful and budget-friendly.
Cleaning yachts and vessels require knowledge of particular technological challenges, as well as knowledge of products that can help avoid rusting and corrosion, we have the necessary certification for all boat cleaning needs at Aussie Cleaning.
At Aussie Cleaning, you do not need to search any further as we provide an all-in-one cleaning service. You are at the right place, with an entire team who is professional, qualified, experienced, and skilled in this same field. With our services we offer:
Boat and Yacht Detailing and Washing
Annual Hull Polishing and Cleaning
Customised Boat Detailing Packages available

Mobile Boat Detailing Service – We come to your place, whether it is your home, storage facility or marina

Boat trailer Cleaning and Detailing

Motorhomes and Caravans Cleaning

High-Pressure Cleaning

External polish and sealant

Boat Deck Washing
Stainless Steel Polishing – Helps to remove rust and make it look like new again
Cleaning Fibreglass Boat

Deep Cleaning of the Boat/Yacht Interior. Carpet and Upholstery Cleaning Professionals.

Boat Interior Cleaning includes: Carpet Shampooing and Steam Cleaning, Leather Surfaces Cleaning and Conditioning Vacuuming and dusting the boat's interior.
Call us today on

 0478 003 888 or send us an Enquiry for an obligation-free quote.
Yacht Cleaning
Some of Aussie Cleaning Yacht cleaning Services include but are not limited to the following: decks, carpet and fabric cleaning, all blinds, plastics, deep shampoo cleaning, roofing, chrome, deck cushions, leather couches, stainless steel, sofas, lounge chairs, water damage, drapery cleaning, mattress, bed linens, spreads and complete interior cleaning.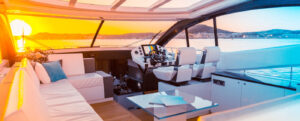 About Aussie Cleaning
We employ only fully trained professionals who have many years of professional boat cleaning experience and attention to detail, we are registered and fully insured, and pride ourselves on providing you with the best and exceptional boat and yacht cleaning service around Sydney.We guarantee the highest level of care and attention to your yacht or boat and have worked on several high ends and costly boats and yachts. We take utmost care of your boat to protect using drop sheets and hose covers when cleaning for a spotless and shine finish.
If you are looking for boat detailing near me, then you're in luck! We service the following areas: Sydney, Hornsby, Hawksbury River, Parramatta, Central Coast, Southern Shire.
Give us a call today and we'll tell you about the many benefits of our services 0478 003 888 and we'll tell you about benefits of our services.