WINDOW AND FACADE CLEANING
At Aussie Cleaning, we guarantee the highest standards and provide the safest solutions for all working at height cleaning tasks, from the simple window and facade cleaning to the most specialist cleaning techniques.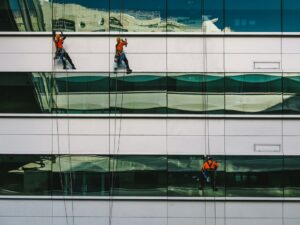 Access to buildings using traditional methods such as scaffolding and cradles can be costly and timely to install. Aussie Cleaning Rope Access eliminates these restrictions. Our fully qualified IRATA rope access team delivers comprehensive at height cleaning services with minimal disruption to building occupants, pedestrians, and traffic flow.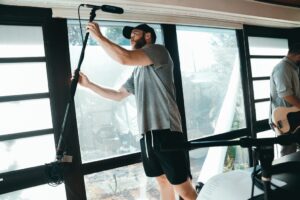 Whether your building requires a one-off clean or regular attendance, we can offer a complete solution from standard window cleaning. Post-construction builders clean to the deep cleaning of various surfaces and materials.
Contact us to discuss your external window and facade cleaning requirements.