OFFICE CLEANING SERVICES SYDNEY

Aussie-Cleaning offers their Office Cleaning Services on both, a contractual basis, as well as one off service, in case of a special event cleaning service, end of lease cleaning, deep cleaning or emergency cleanups. Office cleaning contracts are an important aspect of any business. They ensure that the premises are kept clean and tidy at all times. A clean and well-maintained office reflects the professional image of the company and creates a positive working environment for employees.
When choosing an office cleaning company, it is important to consider their experience, reputation, and price. Contact Aussie-Cleaning today to discuss your office cleaning needs and how we are able to help you. Call us 0478 003 888 or fill in the contact form below.
WHAT TO EXPECT FROM A PROFESSIONAL OFFICE CLEANING SERVICE
Generally, office cleaning services will cover all of the common areas of your office, such as the reception area, bathrooms, kitchens, and common meeting rooms. In addition, office cleaning services can also provide deep cleaning services for your office, such as carpet cleaning, window cleaning, and dusting hard-to-reach areas. Our services cover: business office cleaning services, doctor office cleaning, zoom office cleaning, large or small office cleaning, medical office cleaning service, cleaning services for office, Industrial/factory/warehouse office cleaning, aged-care facilities, hotels & clubs, schools and educational facilities, fitness and sport centres and many more.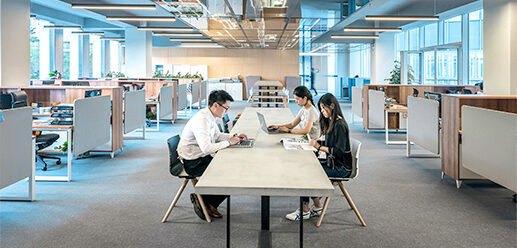 Having a clean office is important for both employee health/morale and the reputation of your business. But what exactly do Aussie-Cleaning cleaning services cover?
Community Workspace cleaning

Desk cleaning

Office Kitchen cleaning

Bathroom and toilet cleaning

Common areas cleaning

Collab space cleaning

Meeting room cleaning

Training and conference room cleaning

Storage room cleanups

Hard floor surface washing and moping

Office Carpet steam cleaning

Regular carpet vacuuming

Office Janitorial services

Commercial deep cleaning services

Office window cleaning

Dusting

Office building exterior cleaning

Stairs and elevator cleaning

Office disinfection

Reception area cleaning

Empty trash cans daily

Steam clean office chairs and furniture

end of lease office cleaning

Coworking office cleaning
THE BENEFITS OF REGULAR OFFICE CLEANING
It is widely known that a clean and organised office can improve work productivity. Studies have shown that employees are happier and have less sick days when they work in a clean environment. Also, a clean office can make a good impression on clients and customers.
While you may not have the time or resources to do a deep clean every day, you can discuss options with Aussie-Cleaning to keep your office clean on a regular basis. We can provide dust surfaces and computer screens regularly, clean spills and stains immediately, vacuum carpets and floors regularly, empty trash cans daily and keep common areas clean and clutter-free.
An office cleaning service is a professional service that helps to keep your office clean and tidy. There are many benefits signing a contract for office cleaning service with Aussie-Cleaning, including:
Reduced stress and anxiety: A clean and tidy office can help to reduce stress and anxiety levels for employees.

Improved health: A clean office can help to improve the overall health of employees, as it reduces the risk of exposure to harmful bacteria and viruses.

Enhanced productivity: A clean and organised office can help to improve employee productivity levels, as it creates a more positive and focused work environment.

Improved brand image: A clean and well-maintained office can give your company a more professional and polished image, which can attract new clients and customers.
If you are considering using an office cleaning service, be sure to ask Aussie-Cleaning about our areas of expertise and regions we cover.
AUSSIE-CLEANING COMMERCIAL OFFICE CLEANING SERVICE AREAS
If you are looking for Office Cleaning Services in certain locations like Parramatta, Sydney CBD, Office Cleaning North Sydney, Hornsby, Castle Hill or Central Coast, then look no further. We offer Commercial Cleaning services in the Greater Sydney and Central Coast regions including but not limited to the following Councils and Suburbs:
Hornsby

North Sydney

Sydney CBD

Artarmon

Chatswood

Crows Nest

Castle Hill

Parramatta

Macquarie Park

Turramurra

Carlingford

Epping

Bella Vista

Rouse Hill

North Ryde

Lane Cove

Gordon

Gosford

Wyoming

Woy Woy
If you are unsure if we cover your area, please do not hesitate to get in touch and we will be happy to advise.
AUSSIE-CLEANING COMMERCIAL CLEANING TEAM
There are several advantages to outsourcing your office cleaning in Sydney. First and foremost, it is much more productive and cost-effective than hiring an in-house team. We come with our own supplies and well-trained staff, which can save you a lot of time and energy. Secondly, you can avoid having to micromanage the cleaning staff on a regular basis. This will give you more time to focus on your core business. We offer daily, weekly or fortnightly visits according to your needs.
WHY CHOOSE AUSSIE-CLEANING?
Aussie Cleaning is one of the best office cleaning companies in the business. We offer office cleaning services during after hours so you can get your work done without interruption. We're also affordable, so you can get the best office cleaning services without breaking the bank. We offer affordable office cleaning contracts that will keep your workplace looking its best. If you are looking for an office cleaning agency that will offer all in one cleaning solutions for your office in Sydney CBD, North Sydney or Central Coast or just an office cleaning near me than look no further. Contact us and our friendly customer service will get in touch with you within one business day.
HOW TO FIND A RELIABLE CLEANING SERVICE FOR YOUR OFFICE – FAQ
Do you have Positive Reviews and Testimonials?
Yes you can find real clients reviews and testimonials on our home page or Google reviews, just search for Aussie-Cleaning in Google
Can you offer competitive pricing?
One of our key value propositions is affordable cleaning services. Whether it is a contract or one off service we can always find common ground regarding the pricing.
What Service Options do you offer?
We offer a wide range of cleaning services. No matter if your office needs daily janitorial services or deep cleaning, we can do it. Our schedule is highly flexible to suit your needs. We can clean during after-hours or on weekends so your business can run smoothly without interruptions.
Do you have Licence and Insurance Coverage?
Yes All our stuff is licensed and we do have Insurance coverage
What Cleaning Products and Equipment do you use?
We use eco-friendly cleaning products and commercial grade cleaning equipment to provide best results.
Communication and Customer Service. How do I get in touch?
We are available every day from 8:00am to 6:00pm. You are welcome to contact us over the phone 0478 003 888 or email info@aussie-cleaning.com.au. You can also leave an enquiry on our website and our friendly staff will be in contact with you within 1 business day.
I'm looking for Office Cleaning near me?
We provide commercial office cleaning services in Sydney and the Central Coast. Please contact us to confirm if we can service you in your area.
OFFICE CARPET CLEANING
Carpet cleaning is one of our main areas of expertise! We can solve ground-in dirt, tough stains, and unpleasant smells quickly and efficiently, and at great prices!
If based in Sydney or Central Coast and you're wondering "Where can I find expert carpet cleaning near me?" you've come to the right place. Aussie Cleaning always provides you with a professional carpet cleaning team in your area. This way, you can always access carpet cleaning experts when you need them.

Carpets can elevate the look of any commercial space, but they can also collect a lot of dirt and dust. Scheduling regular commercial cleanings for your carpets removes the dirt and soil, helps them maintain their aesthetic, and extends their life. Get in touch with a quality commercial carpet cleaner to discuss how we can help you.
We can attend to all commercial carpet cleaning needs for businesses, be it an office, shops, hotels or restaurants. There are different cleaning types we provide:
Carpet Steam Cleaning  

Carpet Flood Damage

Upholstery and Couches Cleaning

Mattress Cleaning

Carpet Dry Cleaning

Carpet Shampooing

Carpet Vacuuming

Office Carpet Cleaning

Stains Removal from Carpet

Carpet Deodorising

Carpet Deep Cleaning
Steam cleaning eliminates debris, dust and allergens effectively, especially in high-traffic areas like offices and shops. As grime is removed from the carpet, fibers are also lifted, giving the carpet a fresher appearance.
Dry cleaning has the advantage of being a quicker process and carpets dry quickly as well. This means the carpets can be usable soon after the cleaning. It is a great choice for public areas or areas with high foot traffic.
Our professional carpet cleaners will be able to advise which type of cleaning would be most beneficial for your carpets and business. They are also able to assist with cleaning floor tiles and grouts, vinyl floors, drapes and curtains.
Carpets sometimes just need a good cleaning. Choosing the correct tools and products, as well as professional rug cleaners in Sydney, is key to success. No matter the rug or carpet problem you may have, there is nothing an experienced cleaner can't help you with.
OFFICE WINDOWS CLEANING
Clean windows and commercial building facades result in a more inviting appearance for your business. We clean all kinds of windows and facades, from houses to office buildings, from social institutions to industrial properties. Your office deserves to look incredible, and we guarantee excellence in the end result. Our team at Aussie-Cleaning has years of experience and utilises specialised tools and equipment. We use commercial window cleaning methods that are appropriate for the specificity of each task.
Having clean windows improves the appearance of your home or business.

Aussie-Cleaning professional window cleaning services  will save you both time and energy and will allow you to concentrate on what you are best at.

We have commercial grade equipment and experience for the best result
At first we remove any cobwebs and clean the window. We will then clean the glass, inside and out, and wipe down the window sills and ledges. External windows are usually cleaned with purified water, which we will provide. The water is fed through an extension pole and the glass dries naturally, streak-free. This is because all water impurities and minerals are filtered out before washing. This technique is an effective way to eliminate stains and excessive dust build-up from exterior windows.