OFFICE CLEANING
OFFICE CLEANING SERVICES
Today, it is mandatory for commercial businesses to maintain a sanitary and clean office environment. In addition to providing a healthy and safe place of work for your employees, the cleanliness of your office is also a marked reflection of your business for visitors, colleagues, and clients. Aussie Cleaning provides will you full office cleaning services.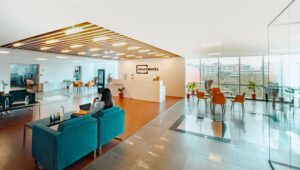 THE RIGHT TEAM FOR THE JOB
Accurate quotes, high-quality work, and committed cleaning staff – there's a reason our clients tend to stay with us for decades. Great team and excellent Cleaning don't come cheap, so we probably won't give you the lowest quote. But we're pretty confident that we will provide you with a competitive quote and the best service in the long term.
THE BEST CLEANING PRACTICES
Aussie Cleaning is the right place to find professional and expert office cleaning and commercial cleaning services in Australia. Our friendly, reliable team performs the best cleaning practices, with regular checks to ensure our high-quality standards are met and maintained, using the latest Hospital-grade, sustainable cleaning products.
CLEAN AND EASY
No more mess. No more germs. No more complaining from the staff. When you hire Aussie Cleaning to clean your premises, you solve several annoying problems in one hit. A good clean is all about the small details – a tiny bit of dust here, fingerprints on a window there – and we pay attention, right from the start.
SUSTAINABLE CLEANING PRODUCTS
We use a new breed of planet earth-friendly, Hospital-grade cleaning products made entirely from harvested citrus crops, non-toxic, non-caustic, and biodegradable for maintaining a healthier environment.